Split is a story written by Julietfan2626.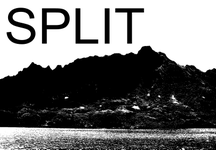 Main cast members
Story
Season 1
Season 2
TBA
Season 3
TBA
Season 4
TBA
Season 5
TBA
Season 6
TBA
Season 7
This season will follow the story of the remaining character from Split and Lost and their struggle to escape the island.
Reception
Season 1
Season 1 started very good at Lostpedia. Many contributors were very happy with the story including Tom Jacob, a fanfiction lover. Julietfan's story let still people reading the story about Josh, Hassan, Melissa, Olivia, Thomas and more. Tom Jacob even asked Julietfan2626, if he would write a special episode[1], just like in Lost. Julietfan2626 would thought about this.
Notes and references